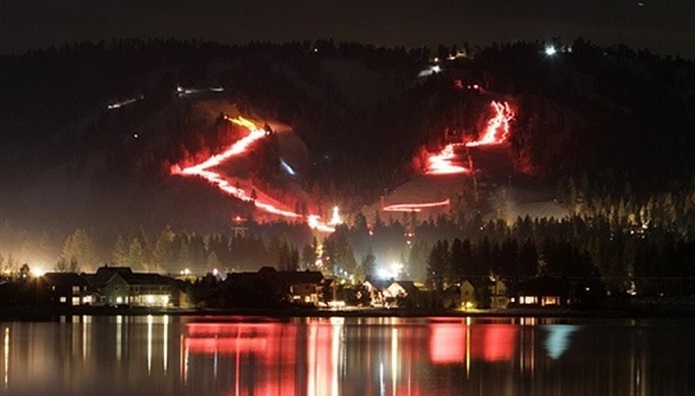 Annual New Year's Eve Torchlight Parade at Snow Summit Ski Resort
Snow Summit Ski Resort
880 Summit Blvd.
Big Bear Lake, CA 92315
Admission: FREE
Date
December 31, 2015
7 p.m. – 8:30 p.m.
Information
Enjoy the last day of 2015 on the slopes of Snow Summit and end the day with an amazing view of the torchlight parade.
The parade consists of 250 skiers and snowboarders, many of them dressed in holiday costumes, with lit torches. The participants descend down the mountain, creating an amazing spectacle down Miracle Miles, weaving a bright streak of light to celebrate the New Year.
If you are unable to attend, the event can be seen from multiple areas throughout Big Bear. The culmination of the parade begins the Snow Summit New Year's Even Party.
For more event coverage in Big Bear, check out our blog!